Since 1992, when we opened the first hot dog cart in San Jose, California, our goal has been to offer the best hot dogs from around the world, without compromise.
At Umai Savory Hot Dogs®, we source only the best hot dogs, sausages, buns and ingredients. You can choose from over 27 of our signature flavors or create your own custom hot dog with all the toppings and sauces, any way you want – all made fresh to order.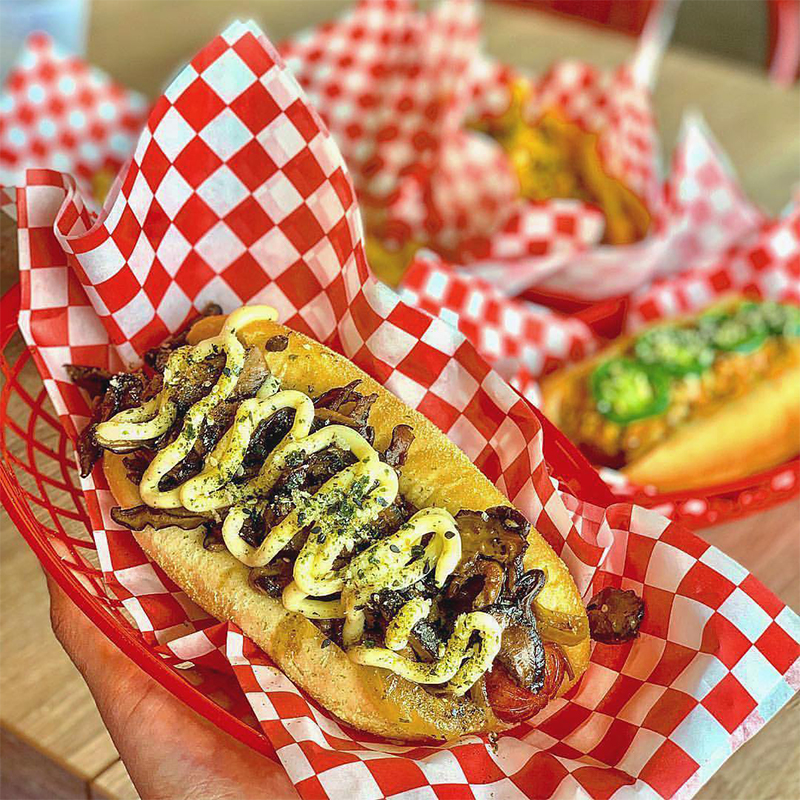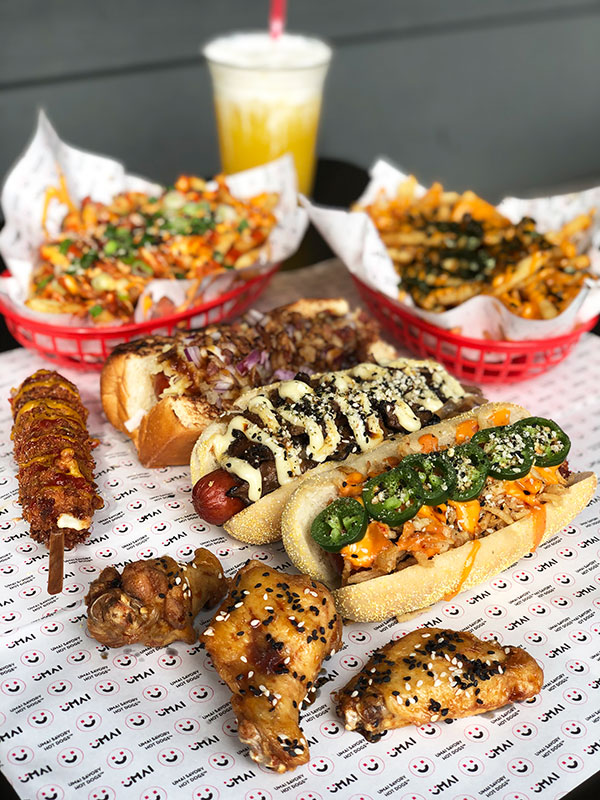 We believe in premium high quality ingredients.
Our hot dogs are made with premium cuts of meat, have all natural casings, are gluten-free, naturally smoked, contains no MSG, no by-products, no fillers, and no artificial flavors or colors.
Our specialty items includes a variety of sausages, umami glazed hamburgers, the famous waffle dog, fried banana dog, Poku Wings, Tori Wings, inu rangoons, specialty noodles and many more!
We've grown considerably since our humble beginnings. Yet, Umai remains committed to our food quality and customer service, and delivering the highest quality, always.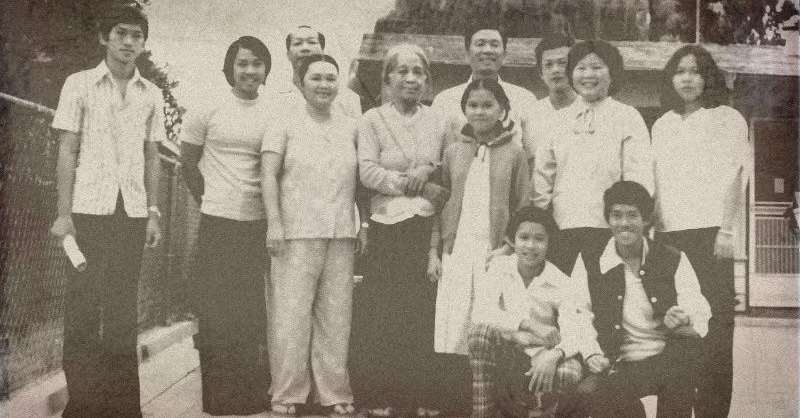 With his life savings amounting to little more than a day's worth of groceries, our father took his family and immigrated to the United States in 1977 to escape the hardships created by the Vietnam War. Through church aid, we took refuge with some caring Vietnamese families who offered help. However without the benefit of speaking English, our father was unable to find any work and was relegated to the harsh farmlands of California with various labor jobs; picking fruits and vegetables with long hours and little pay. Our mother took on multiple jobs doing the only thing she knew, which was cooking. But despite working multiple jobs each, they rarely made ends meet.
In 1992, opportunity arose when our parents were given an old, broken and used hot dog cart by a family friend. Without any knowledge or formal training on how to operate a hot dog cart, our father remained determined to build something for his family. He patched up the missing wheel on the cart using on of his children's tricycle wheel and decided to take a leap of faith. The same wheel can be seen on his hot dog cart even to this day.
The two developed all of their own recipes and sauces which they made daily and sourced all of their ingredients locally. Apparently no one ever told our parents how a hot dog is supposed to be eaten or what items should or should not be put on their hot dogs. So they just made hot dogs that tasted good to them by combining their knowledge of sushi and hot dogs. They named their cart after the only Japanese word they knew…"umai," which means "yummy." The rest, as they say is history.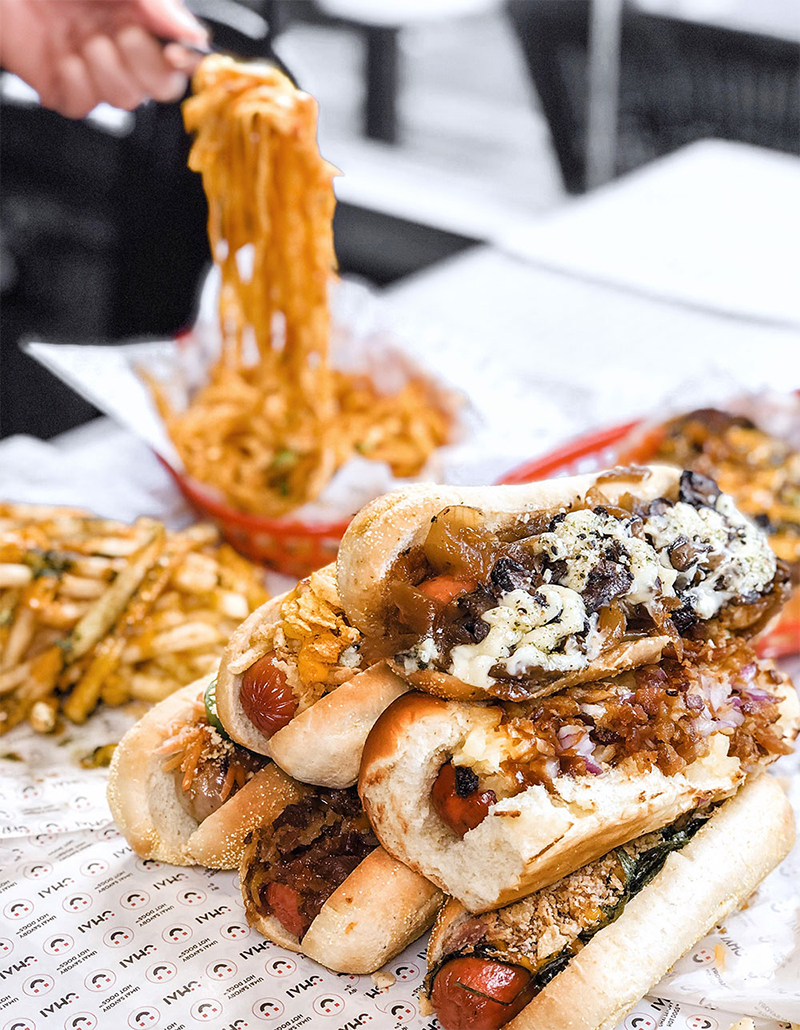 Combining different flavors and ingredients from their knowledge of sushi dishes, they created the first Japanese fusion hot dogs. Our parents woke up at 5 am every morning to prepare all of their sauces, purchased all of their ingredients fresh from local farms, and operated their hot dog car every day, rain or shine. They understood the importance of food quality and taste and were insistent on making things right for their customers.
Armed with unique flavors and their strong work ethics, Umai Savory Hot Dogs™ distinguished their business model from the dozens of hot dog cart vendors that lined the downtown streets of San Jose, California. By 2001, our parents operated a total of 4 carts and with their children in tow; often doing homework on the sidewalks while our parents operated their hot dog carts. Their hard work and dedication to their food and customers paid off and their legion of fans proved it.
Today, we never forgot the hard work and dedication our parents put into what is now the Umai Savory Hot Dogs™ brand. The same passion and dedication to food quality and customer service continues to this day.
All of Umai's hot dogs are made with fresh cuts of premium meats, all natural casings, all fresh ingredients, are gluten free, naturally smoked, contains no MSG, no by-products, no fillers, and no artificial flavors or colors. Our buns are baked daily and our fresh ingredients are sourced from local farms and dairies.
Our orders are made to order with a fully customizable menu with a wide variety of sausages, toppings, and specialty sauces. Our unique side dishes, appetizers, desserts, specialty drinks and craft beers round out the palate and offer customers a taste they will never forget.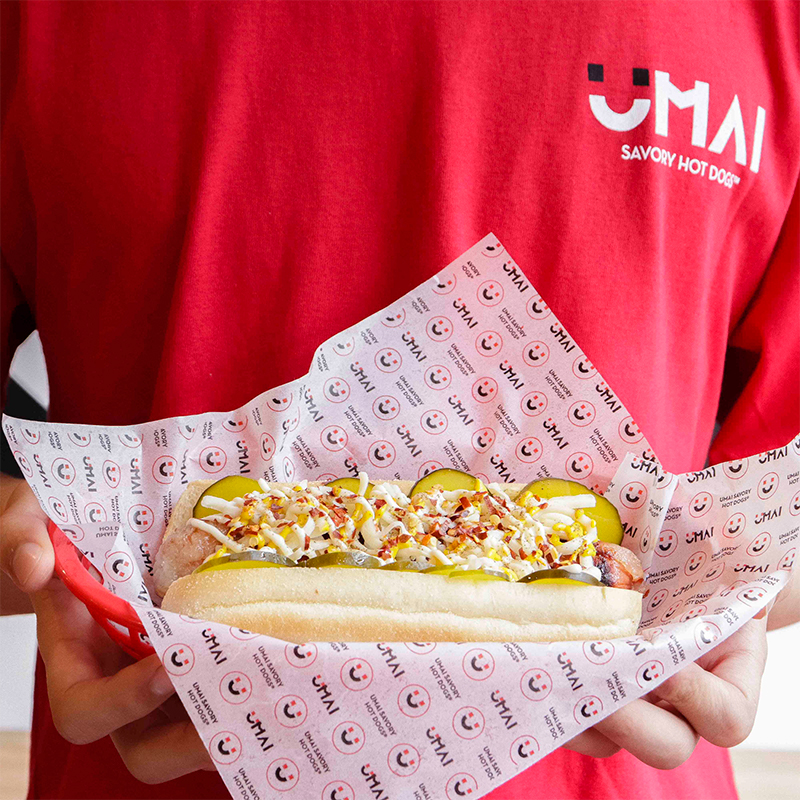 Check out our mouth watering menu!